Olympus Announce Two New m43 Lenses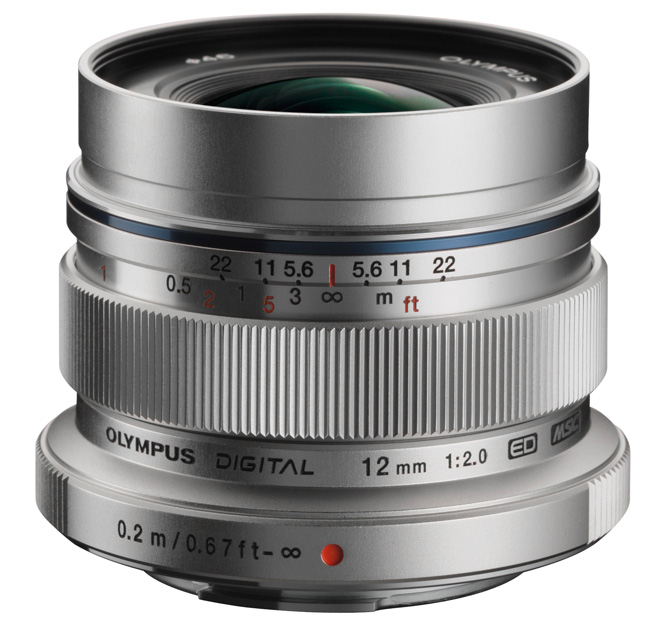 Olympus
has announced two new premium lenses for the Micro Four Thirds line of cameras, such as the new Olympus PEN E-P3, E-PL3, and E-PM1, they are the:
M.ZUIKO DIGITAL ED 12mm 1:2.0 wide-angle Street Photography lens (24mm equivalent), with snap focus, and expected RRP of £700, shown above.
M.ZUIKO DIGITAL 45mm 1:1.8 portrait lens (90mm equivalent), designed for portrait photography, the expected RRP is £300, shown below.
For more information on the Olympus Lens and PEN announcements, have a look at our overview of the Olympus PEN announcements.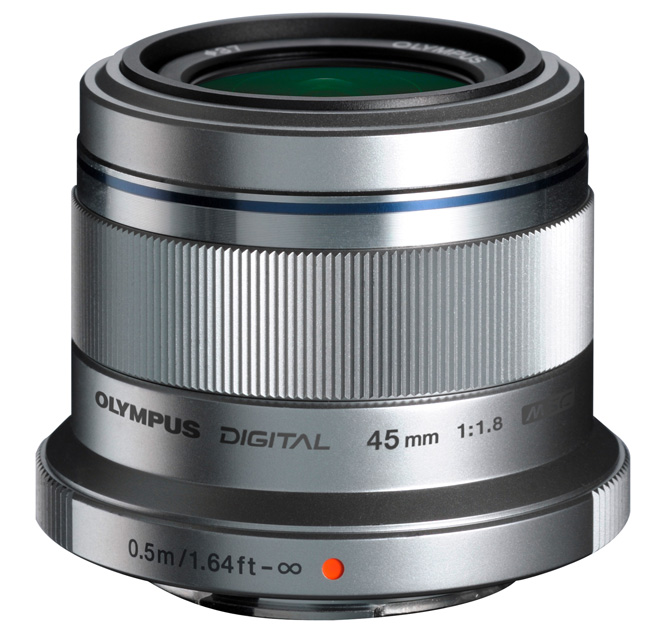 From Olympus: Olympus PEN range gets two more compact M.ZUIKO DIGITAL lenses
New fast-aperture lenses match premium PEN styling First-rate optics deliver beautiful wide angles & portraits
Hamburg, 30 June 2011 – Hot on the heels of the three new PEN system cameras PEN E-P3, PEN Lite and PEN Mini, Olympus is to launch two stylish new compact lenses designed specifically for the visionary new Micro Four Thirds PEN models. Both the M.ZUIKO DIGITAL ED 12mm 1:2.0 (24mm*) wide-angle 'Street Photography' lens and the M.ZUIKO DIGITAL 45mm 1:1.8 (90mm*) portrait lens come from the celebrated Olympus optical division that also supplies the lenses for their SLR cameras. Both benefit from the advanced Image Stabilisation built into the PEN bodies. With their fast apertures, the latest two additions to the Olympus specialist Micro Four Thirds line-up are ideal for shooting in low light situations and especially in the case of the 45mm, generating impressive background blur. Their premium casing, superb optical performance and compact, lightweight design makes both lenses a perfect match for the Olympus PEN range. PEN delivers SLR-quality imaging from easy-to-use system cameras that are small enough to fit in a jacket pocket.
The portrait lens will be available for under £300 from September 2011,
The wide-angle Street Photography lens will already be in the shops in early July, priced around £700.
Low-light, landscapes, blurring and snaps
The M.ZUIKO DIGITAL ED 12mm 1:2.0 wide-angle Street Photography lens comes with a sturdy all-metal casing and is ideal for capturing high-quality stills or movies of broad subjects such as landscapes, especially in low-light conditions. Together with the PEN's compact dimensions, the fast aperture allows users to confidently and inconspicuously shoot movies or stills in situations where a flash or tripod would not be appropriate, as in a church or museum. But that's not by no means all this versatile lens can do. It is also the best Olympus PEN lens for shooting spontaneous snaps – courtesy of built-in depth of field and distance indicators that show the distance at which objects are in focus, allowing the user focus instantly without having to look at the camera display. The indicators come into play in Manual mode, which the user activates by pulling back the focus ring. In addition to low-light and snapshot situations, the Street Photography lens performs superbly in bright light, thanks to an enhanced multi-layer lens coating that halves the effects of ghosting and flaring compared to conventional comparable coatings.
High-performance portraits
Like its wide-angle counterpart, the design of the M.ZUIKO DIGITAL 45mm 1:1.8 portrait lens is tailored to match the striking, premium look of the three new PEN cameras. Despite the high-grade, metal-like finish it is remarkably affordable, especially considering the fantastic quality of the images it generates. Thanks to the fast, large aperture and first-class optical engineering, users can create beautifully lit, striking portraits with vibrant features and the sort of background blurring that would make a professional proud.
The M.ZUIKO DIGITAL ED 12mm 1:2.0 wide-angle Street Photography lens is available for around £700 from early July, 2011. The M.ZUIKO DIGITAL 45mm 1:1.8 portrait lens costs under £300 and will be available in September.
For a full list of Olympus PEN lenses, go to
www.olympus.co.uk
* 35mm camera equivalent.
Add your message
Login required
Please
login here
or if you've not registered, you can
register here
. Registering is
safe, quick and free
.
photodo Stats
1102 lenses
428 MTF tests
74 in-depth photodo reviews
100+ users join each day
Help the lens community by reviewing or rating a lens today via our
lens search