Nikon AF-S Nikkor 50mm f/1.4G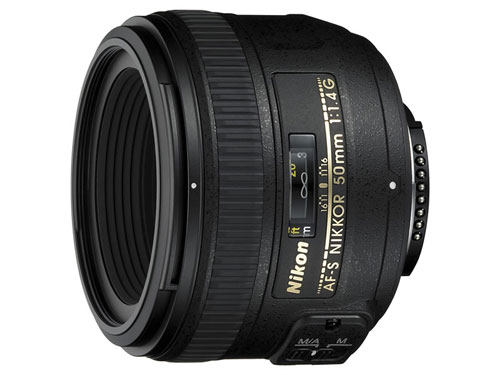 Nikon's 50mm lens line up has now received the AF-S treatment. Here Gary Wolstenholme puts this optic to the test.
Nikon's AF-S G 50mm f/1.4 lens costs around £290 and sports a Silent Wave Focusing motor with full time manual override and a revised optical design. The AF-S motor allows this lens to focus properly on Nikon's latest entry-level cameras, such as the D3100.
Those wishing to save a few pennies and don't own one of Nikon's entry-level camera bodies that require AF-S to autofocus currently have two other options from Nikon's lens line up. The older 50mm f/1.4 AF-D lens is still available and costs around £230 and Nikon's popular 50mm f/1.8 AF-D costs only £105. Each of these lenses are of an older design and lack the internal silent focusing motor, but have a manual aperture ring which will allow them to be used with older Nikon film cameras.
The only equivalent third party offering is Sigma's 50mm f/1.4 HSM, which costs around £90 at £380 more than Nikon's version. It also has a silent focusing motor and manual focus adjustments are possible at any time.
Nikon AF-S Nikkor 50mm f/1.4G: Handling and features
Build quality-wise this 50mm lens is pretty typical of Nikon's higher-end consumer offerings. The lens barrel is constructed from high quality textured plastic and a distance scale window with an embossed gold surround featured on the top. Weighing only 280g, it isn't a heavy or large lens.
The silent wave focusing motor is certainly very quiet, but focusing speeds are noticeably slower than with the older screw driven version. On the plus side the accuracy of focus is very good once it gets there, making the wide f/1.4 aperture very usable indeed. Manual focus adjustments can be made at any time by turning the narrow rubberised focus ring, even when autofocus. A small switch is located on the side of the lens to change between automatic and manual focusing.
A nine-bladed diaphragm ensures the out of focus blur is nice and smooth, making this lens an excellent choice for portraits on a Nikon body with a DX sensor. The filter thread is 58mm in diameter, which is a little odd for Nikon lenses, which are normally either 52mm or 62mm on a lens of this size. This may pose problems for those who've invested in filters for other Nikon prime lenses. The filter thread does not rotate during focusing, making the lens easy to use with polarising filters.
Even with the slower than expected focusing speeds, I really enjoyed using the lens due to it's excellent build and lightweight design.
Nikon AF-S Nikkor 50mm f/1.4G: Performance
Even wide open at f/1.4 this new 50mm lens produces images with very good resolution in the centre of the image and good sharpness towards the edges. As you might expect, the lens' performance gets better as it is stopped down with peak performance across the frame being achieved between f/5.6 and f/8, where the sharpness is outstanding across the frame. Stopping the lens down does reduce the resolution recorded a little, but even at the smallest aperture sharpness is excellent across the frame.
Resolution at 50mm
How to read our graphs
The blue column represents readings from the centre of the picture frame at the various apertures and the green is from the edges. Averaging them out gives the red weighted column.

The scale on the left side is an indication of actual image resolution. The taller the column, the better the lens performance. Simple.

For this review, the lens was tested on a Nikon D700 using Imatest.
Chromatic aberrations are kept to low enough levels that they shouldn't pose any issues for all but the largest print sizes. Even wide open fringing is kept to a minimum, despite the lack of exotic low dispersion in the optical formula.
Chromatic Aberrations at 50mm
How to read out charts
Chromatic aberration is the lens' inability to focus on the sensor or film all colours of visible light at the same point. Severe chromatic aberration gives a noticeable fringing or a halo effect around sharp edges within the picture. It can be cured in software.

Apochromatic lenses have special lens elements (aspheric, extra-low dispersion etc) to minimize the problem, hence they usually cost more.

For this review, the lens was tested on a Nikon D700 using Imatest.
As is common with wide aperture lenses, falloff of illumination towards the corners is quite pronounced at f/1.4. Here the corners are 3.05 stops darker than the image centre. Stopping the lens down to f/5.6 results in visually even illumination across the frame.
A slight amount of barrel distortion of 2.23% was detected by Imatest, which is quite common for wide aperture lenses like this. The distortion pattern is uniform across he frame so if this low level of curvature is a problem, as it might be for critical applications such as copy stand work, then it should be easy enough to correct in image editing software afterwards.
Click on the thumbnails for a high resolution image.
Excellent sharpness across the frame is possible at smaller apertures.
The wide f/1.4 and rounded nine bladed aperture result in a pleasing out of focus blur.
Despite lacking the exotic nano crystal lens coatings found on many of Nikon's latest top-end lenses, the deeply recessed front element and supplied circular hood offer a decent amount of protection against flare and ghosting. When shooting directly into strong light sources flare and reflections between the lens and sensor can be an issue, especially at wide apertures, but only in extreme circumstances.
Nikon AF-S Nikkor 50mm f/1.4G: Verdict
Having owned the older AF-D version for some time, I can say this update is a welcome one. The build and silent focusing are welcome refinements, even if the focusing speed does seem a little slow. Performance throughout the aperture range is very good to outstanding, which is what you would expect from a lens of this type, and as a result this lens should not disappoint even the most discerning photographers.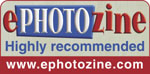 For the price this lens represents excellent value for money.

Nikon AF-S Nikkor 50mm f/1.4G: Pros

Excellent optical quality

Good build quality

Light weight

Good value
Nikon AF-S Nikkor 50mm f/1.4G: Cons

Focusing speed lower than previous version

58mm filter size not common for Nikon prime lenses.
| | |
| --- | --- |
| FEATURES | |
| HANDLING | |
| PERFORMANCE | |
| VALUE FOR MONEY | |
| OVERALL | |
Nikon AF-S Nikkor 50mm f/1.4G: Lens specification
| | |
| --- | --- |
| Price | £290.00 |
| Contact | www.nikon.co.uk |
| Filter size | 58mm |
| Format | Full-frame |
| Construction | 8 elements in 7 groups |
| Angle-of-view | 46° |
| 35mm equivalent focal length (on APS-C body) | 75mm |
| Internal focusing | No |
| Image stabilisation | No |
| Minimum focus | 45cm |
| Maximum aperture | f/1.4 |
| Minimum aperture | f/16 |
| Weight | 280g |
| Size | 73.5 x 54mm |
| In the box | Bayonet hood HB-47, Flexible lens pouch CL-1013 |
The Nikon AF-S Nikkor 50mm f/1.4G costs around £290 and is available from Warehouse Express here:
Nikon AF-S Nikkor 50mm f/1.4G
This lens is very well-made and takes wonderful pictures. To address the most common questions people ask before they take the plunge:
Price: No, it's not usually this expensive. I paid around $400 for mine, but I got it a couple of months ago. Apparently Nikon is having a hard time making enough of these. Rather than rewarding the greedy opportunists who are now charging exorbitant prices for this lens, I suggest calling local and smaller camera shops - they are much more likely to have one sitting on the shelves. It's absolutely worth about $500, but I wouldn't pay more than that. The Sigma (very similar, see below) is a better value at that point.
Image quality: Great. Slightly soft and glowy at 1.4, but that's to be expected. Gets quite sharp at 2.8. The Sigma is even softer at 1.4 than this lens, so if wide-open sharpness is important to you, this is your lens
More Detail :
http://www.amazon.com/exec/obidos/ASIN/B001GCVA0U/tipfla-20
More Review :
http://www.webcamerawebcamera.com/detail.php?id_detail=Nikon-50mm-f-1-4G-SIC-SW-PrimeNikkor-Lens-for-Nikon-Digital-SLR-Cameras&website=photodo
Focusing: Fast and precise. To be sure, at 1.4, the depth of field (especially at closer focusing distances) is RAZOR thin, so focusing just isn't possibly going to be spot-on every time. I frequently use manual focus, and even a TINY, TINY nudge on the focus ring moves the plane of sharp focus about one-half inch at those distances, so it's extremely hard to get perfect focus exactly where you want it to be. Be prepared to have some patience, or use live view, if you plan to take close-up shots at 1.4 and you want perfect focus. Most amateurs won't notice if things are slightly out of focus, so not generally a problem unless you're a perfectionist. If you're a constant autofocus user you will not even be aware of this issue. Speaking of up-close focus, I will mention that I feel this lens has a fairly short focusing distance, which is nice - you can really get in nice and tight on subjects and come up with some really attention-getting compositions with neat depth-of-field effects. It's no macro, but I'm constantly amazed at just how close I can get to things.
Low-light performance: Stellar. That's really why I bought this lens, as I already have several amazing lenses for portraiture/bokeh. I love this lens for events where I have room to move around (it's a little long in focal length for tightly-packed spaces) because I hate using flash if it's not necessary. This lens and a slight ISO boost is all you need to take flash-free pictures in many settings.
Build quality: Good. Not like Nikon's professional-grade lenses, but very sturdy - I can't foresee any possible problems. The plastic hood is a twist-on bayonet type, and it works well but can be slightly annoying at times.
More Detail :
http://www.amazon.com/exec/obidos/ASIN/B001GCVA0U/tipfla-20
More Review :
http://www.webcamerawebcamera.com/detail.php?id_detail=Sigma-18-200mm-F3-5-6-3-II-DC-OS-HSM-Lens-id118a&template=12
Add your message
Login required
Please
login here
or if you've not registered, you can
register here
. Registering is
safe, quick and free
.
photodo Stats
1102 lenses
428 MTF tests
74 in-depth photodo reviews
100+ users join each day
Help the lens community by reviewing or rating a lens today via our
lens search